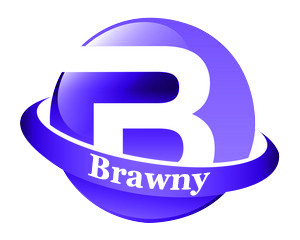 Shandong Brawny Industrial Co.,Ltd

This is a verified supplier can provide quality products and have passed the Business License Check.
Home>Products>Fine Crusher>high wet material fine crusher/roller fine crusher /brick crushing machine for brick making production line

English
high wet material fine crusher/roller fine crusher /brick crushing machine for brick making production line
Fine Crusher

Fine Crusher

China

ISO9001

One set high wet material fine crusher/roller fine crusher /brick crushing machine for brick making

3100X1150X1180

Within 5 working days

paypal,UnionPay, Visa/MasterCard, Amex, Discover,T/T

48
Shandong Brawny Industrial Co.,Ltd2020-07-10 09:46:19

Welcome to my shop! Glad to serve you! Please send your question!
Product Description
high wet material fine crusher/roller fine crusher /brick crushing machine for brick making production line

Enterprise introduction:
Zhengtai Machiney Factory of high wet material fine crusher/roller fine crusher /brick crushing machine for brick making production line City is specialized in the field of full set machinery of automatic brick making machine. After 20 years' development,
our factory has a contingent of top-north researcher, an advanced manufacturing technology, perfect detection means, and a complete quality assurance system,
According to the inferior soil, coal gangue, shale, fly ash and other waste residue.
Over the years, Our factory always aim to high quality and technology development, orient to market and credibility, and gain a stable marketing system and exported
to Kazakhstan, Kyrgyzstan, India, Banglaedsh, Africa and other countries and praised by users.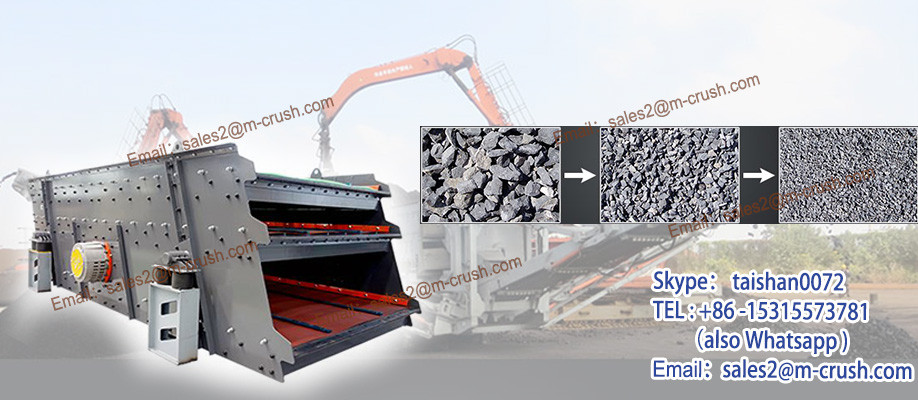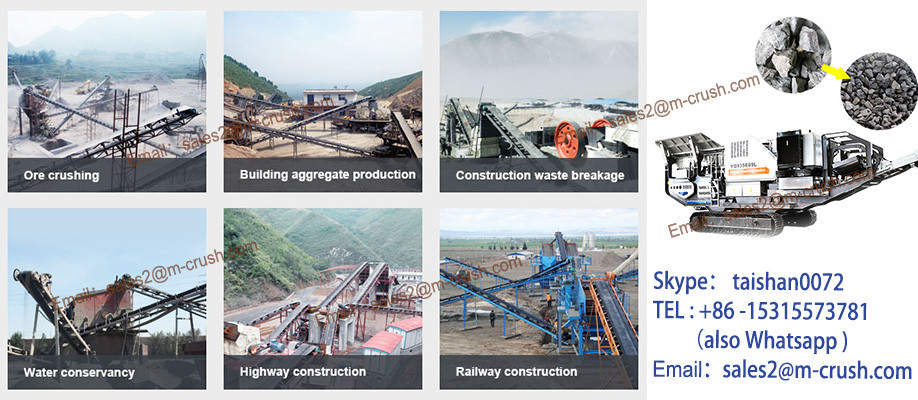 I. Double Rollers Crusher Usage and Application

It is widely used for secondary and fine crushing in the industry of mining, building materials, chemical industry, metallurgy and so on.
It can crush materials in middle hardness such as rocks, ore, coke, lump coal, slag, mineral slag, cement clinker, fireproof materials, and so on.
II. Double Rollers Crusher Working Principle

The motor drives the fixed roller and movable roller to work via reducer, V-belts or coupling. Materials are put into the space between the two
rollers via the feed entrance. As the two rollers inward turning, the input materials are crushed, pressed, ground, and at last come out from the base
of the machine.
III. Double Rollers Crusher Features
1. Compact structure, low noise and efficient

2. Easy to install and only need simple foundation

3. Can adjust the pressure and size easily

4. Self-protection, the parts can not be damaged when hard materials such as the metals goes into the crushing cavity

5. Low cost maintenance and easy to maintain
| | | |
| --- | --- | --- |
| item | measure | GS80X60 |
| Production capacity | m3/h | 30-40 |
| power | kw | 22+22 |
| Width of belt | mm | 400 |

Feathers:
1.Roller machine is suitable for processing raw materials such as clay, shale, coal gangue and mine tailings.Due to smooth surface roller roller,
thus the minimum clearance between the two rollers can be adjusted to 0.4 mm, so finely to roller machine generally refers to the roll gap of 0.4 ~ 1.5 mm
roller materials finely equipment.Finely materials due to the material particle size,

2. Roller machine is crushing equipment of brick, cement, mineral production raw material ,with very good elaboration and rolling effect especially in
the processing of raw materials of brick and tile production , roller sets have good abrasion resistance, long service life, broken force, high efficiency, reliable
quality, etc

3.Crusher is mainly composed of roller wheel, chassis parts, pressure and adjusting device and a transmission device and other parts.By two motor drive,
through the chain transmission to the groove on the drag two roller wheels relative rotation movement to crush broken material.Our crusher equipment is
adopts the brand motor which has high performance , main crushing finely parts also use special steel, improve the service life of equipment, enhanced the
working efficiency of the equipment.

4.The minimum distance between two roll crushers is discharging mouth width, crushing material, the largest size is determined by the discharging mouth
width of the roller crusher.
Installation and adjustment

Unit using reference this manual attached figure of foundation, foundation construction drawing design, machine stability, on the basis of fixed in a specially
designed, in order to better withstand machines are produced by force at work, can be placed under the chassis sleeper wood to make the whole machine is
wood and timber, and leave out the position.

The machine in the form of a complete assembly supply, but must be examined in the transport process of Chinese style in the process of storage for a long time,
the machine with and without damage, sliding parts and lubrication of rustily, determine the machine can be intact before the installation, machine installation,
and get level, then the installation of the transmission parts according to drawings, drive belt should be adjusted to the elastic proper position, pressure spring should
be transferred to the appropriate location.

All the end of the installation and strictly check the fastening part can not have loose phenomenon.

The test run

After the installation is completed, before formally put into production, must carry out commissioning.

1, empty regulated test:

Machine at the scene of the use, shall be not less than 2 hours continuous running test, regulated the bearing temperature rise shall not exceed 30 °C, 40 °C high
temperature must not be high wet material fine crusher/roller fine crusher /brick crushing machine for brick making production line than most, sprocket, reducer, v-belt pulley and part such as roll should be smooth, all the normal noise, avoid collision between roll.

2, the load test:

In the idle running test, on the basis of good will to carry on the load running test, load test time shall not be less than 8 hours of continuous operation.

Determination of the actual LiaoDu and production is in accordance with the requirements, and ensure the bearing temperature rise shall not exceed 35 °C, crusher
work should be smooth, there should be no more severe vibration, various fasteners should be reliable. All lubricating points must be filled with grease. Seal should
be good, no leakage phenomenon.Operation, such as production or particle size does not conform to the requirements, the back-end adjustment bolt to adjust activities
available equipment, such as found that current fluctuation during operation is not stable, should check the feed particle size is in accordance with the requirements, the
load test can be put into production after normal use.

Maintenance measures

1. No matter in what way to crusher feed, must be equipped with reliable rust removal equipment, in order to prevent the other material into the crusher.

2. Review the main and deputy oil level of transmission gear box, ensure sufficient supply of oil.

3. The crusher must light starts, before the start of crusher must check and remove material is retained. Check main, vice gear box oil level, ensure sufficient supply of oil.

4. Start the breaker at normal speed, and there is no exception to feed.

5. Crusher such as discontinued for a long time, or first start, should turn the big belt wheel by human 2-3 weeks, confirm the machine, then the motor "dot" several times,
when the motor rotation direction is correct, will officially start the crusher.

6. Regular sampling inspection crusher product particle size is in accordance with the requirements. When necessary to readjust the broken roller spacing.

7. Normal downtime must stop feeding beforehand, all material out of crusher to stop in the standby.

8. Crushing machine Lord, vice gear box adopts gear oil for lubrication, should be timely replacement of the lubricating oil in the cabinet during summer and winter.

9. Change the strength of the crusher material, size, or broken ratio, nitrogen should be set to buffer cylinder pressure. The size of the pressure to meet the needs of the
crushing roller compaction force for moderation. Too much clamping force will spur gear wear and increase power consumption. The clamping force is too small will lead
to increase in the number of super grain crushing product, and make the activity broken roller presents frequently jump vibration phenomenon. The nitrogen pressure buffer
cylinder used in the range of 1.5-4 mpa.

10. Crusher maintenance, when repackaging stage crushing roller, spherical shell coupling, round nut and coupling bolts shall be strictly control its tight torsion moment. Tighten
the clamp coupling bolt shell, it is must pay attention to the order, you should tighten the diagonal bolt, and then screw down the bolt middle, at the same time pay attention to the
coupling of faceted on both sides of the gap should be uniform.

11. Maintenance if you want to open the main and deputy transmission gear box lid, must be replaced in their back rubber sealing strip and a layer of sealant evenly on the surface
of the stationary seal, in case of sealing surface oil leakage, oil spill.

12. Crusher link gear sliding on the upper and lower section of the crushing roller bearing with grease lubrication, the design requirements to use 2 or 3 calcium base grease. Normal
production of oil every work should be a week when the lid on tight to inject grease in a week.

Customers visit our factory:





Machines are shipment:



Fine Crusher, gold hammer mill price is applicable for both dry and wet crushing.high wet material fine crusher/roller fine crusher /brick crushing machine for brick making production line grinder hammer mill crusher machine is widely used for medium or fine crushing Fine Crusher for medium hard and brittle materials by departments of mine, cement,high wet material fine crusher/roller fine crusher /brick crushing machine for brick making production line coal,building material, metallurgy, Fine Crusher chemical industry, road construction,gas chemical industry and high wet material fine crusher/roller fine crusher /brick crushing machine for brick making production line thermal power generation, etc. Coal gangue,coke, slag, limestone, phosphate rock, salt, whiting, gypsum stains,alum, brick and tile, etc.
HSFGYGDJ
When the Fine Crusher is working, materials are crushed primarily in the first crushing chamber by the high speed moving rotor against the hammer, and then enter the secondary chamber for fine crushing, at last, the final materials are discharged.high wet material fine crusher/roller fine crusher /brick crushing machine for brick making production line adopts "stone-stone" principle with a huge arc-shaped crushing cavity, which is a screen cavity with grate seam
JHBJHVJK
Contact Us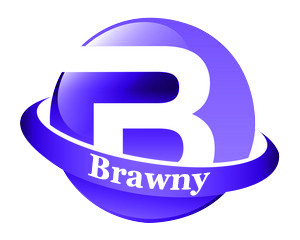 Shandong Brawny Industrial Co.,Ltd

Phone(Working Time)